Right Now
15°
Snow Shower
Humidity:

90%

Feels Like:

4°

Heat Index:

15°

Wind:

9 mph

Wind Chill:

4°
UV Index:

1 Low

Sunrise:

07:14:59 AM

Sunset:

05:08:53 PM

Dew Point:

13°

Visibility:

1.3 mi
Today
Snow this morning will diminish to a few snow showers this afternoon. High 19F. Winds SSE at 10 to 20 mph. Chance of snow 90%. Snowfall around one inch.
Tonight
Cloudy skies this evening will become partly cloudy after midnight. Low 11F. Winds SSW at 5 to 10 mph.
Tomorrow
Except for a few afternoon clouds, mainly sunny. High around 35F. Winds SSW at 10 to 15 mph.
Wyoming Travel Information Service - Web Cameras
5300 Bishop Blvd.
Cheyenne, WY 82009-3340
---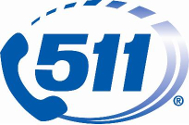 Toll Free Nationwide:
1-888-WYO-ROAD
(1-888-996-7623)

---
INTERSTATE 25 WEB CAMERA
INTERSTATE 80 WEB CAMERA
INTERSTATE 90 WEB CAMERA